What is Intelligent Document Processing?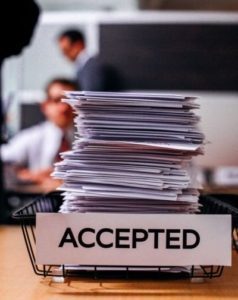 Intelligent Document Processing (IDP) is a business automation framework, which aims at transforming unstructured information saved in documents into usable data. This valuable data is usually missed or left hidden within the jungle of paper documents.
Intelligent document processing is the next generation of OCR technology. With its AI and machine learning (ML) components, it is able to capture data from any type of document formats and so let us to process documents with pace and ease.
How Does Intelligent Document Processing Work?
Despite the ongoing digital transformation journey, many companies still spend tons of time to process document manually. The core of the problem is that we need to extract data from documents and documents come in a huge variety of formats. This operation is error-prone and costly unless you implement a full automation solution.
IDP uses AI technologies such as natural language processing (NLP), deep learning and machine learning (ML) to classify and extract relevant data. Besides, it can also validate the extracted data without human supervision.
There are 5 main steps of an IDP workflow:
Pre-processing: Noise reduction
Classification: Documents are categorized
Data extraction: Using NLP, ML and OCR data is extracted in structured form
Validation: Using business rules and comparative analysis, IDP validates data
Delivery: Results are delivered to concerned users or ERP/DMS software.
What is the difference between OCR and IDP?
OCR is a reliable legacy solution for data extraction, yet it is a one-dimensional technology. OCR is dependent on templates, so that it can work accurately. An OCR solution reads a document as it is told by pre-defined rules. So, it only functions properly in a scenario where each part of the content of a document is previously fixed. This approach isn't flexible enough to handle variation. If a document, which is unfamiliar, arrives to the system then OCR will not be able to adapt.
On the contrary, Intelligent Document Processing (IDP) uses multi-dimensional technologies together. While computer vision is used to understand tables and graphs, NLP comes into play to interpret the content.
 Why is Intelligent Document Processing Important?
Today organizations collect huge amounts of data from diverse sources. Amount of this unstructured data grows day by day and finally becomes unmanageable. AI can mitigate these problems by using algorithms to select, classify and connect data.
That's why a comprehensive document management concept is critical for transforming data into knowledge for organizations. And it is only possible through intelligent document processing to reach a productive level of automation.
Benefits of IDP
When you implement in your daily operations, IDP will:
Streamline business processes.
Increase back-office productivity.
Enhance customer/vendor/employee satisfaction.
Minimize document processing time, reduce costs.
Eliminate human error.
Ensure compliance of your processes with legal regulations.
Make relevant information visible and reachable.
Prevent fraud, data manipulation or misuse.
Provide higher levels of transparency and control.