Accounts Payable Automation
Improve spend management and supplier relations.
Accounts Payable automation (AP automation) utilizes cognitive data capture and ML technology to improve accounts payable operations by automating them. Accounts payable team's daily work load is a serious challenge. They need to process invoices coming from suppliers, manage expense claims, carry out approvals and payments. Fraud and duplicate checking, legal compliance issues, reporting and audit readiness add more responsibilities. AP automation removes highly time-consuming manual work and helps to increase transparency and control over invoice and spend management.
Maximize productivity with accounts payable automation and streamline your workflows!
How Does Accounts Payable Automation Help?
Seamless integration to your existing business software is a critical asset of an AP automation solution. Our solution is designed to integrate to most commonly used ERP, DMS and CRM systems.
Benefits of AP Automation
When AP operations are automated, you can eliminate errors inherent to manual processing effortlessly. Other apparent advantages also occur.
More efficient AP team
No human error, no duplicates
Better supplier relations
No late payments
Better cash flow planning
Faster approval cycle
Transparent expense management
Increased employee satisfaction
onVision Accounts Payable Automation Features
AP Automation Definitions and FAQ
AP Automation or invoice automation?
Although these two concepts are used interchangeably, there is a difference between them. Invoice automation (also called invoice extraction) is a component of AP automation.
How does Accounts Payable automation work?
AP automation is a framework under which, several tasks of accounting department is  covered and automated by artificial intelligence. Among these tasks; invoice processing, invoice approval, payment approval, fraud and duplicate checking, vendor management can be named.
Is it really automated?
Mostly dependent on the complexity of your processes and workflows, there are various levels of automation. While some companies prefer to deploy an end-to-end automation solution, some choose to use limited functions and thereby run a semi-automated system.
What is automated invoice processing?
Automated invoice processing eliminates manual work during invoice processing. Invoice automation software starts with collecting relevant documents (i.e. invoices). Then the system uses OCR / ICR to extract data from invoices. After classification, data validation follows. Task such as data entry, PO matching, duplicate and fraud check are done by software robots.
Do we need rules and templates for invoice processing?
Traditional OCR systems need pre-defined rules and templates to process invoices properly. Our solution is powered by AI and is capable of learning by itself and process any unfamiliar invoice type.
Is AP automation worth to pay for?
AP automation is a profitable investment regardless of whether the number of invoices you process is large or small. It reduces time spent for AP operations drastically and also adds transperancy and fluency.
Does AP automation integrate to other accounting systems?
onVision AP automation solutions can be seamlessly integrated with your existing ERP/DMS/CRM and financial systems.
Blog posts on accounts payable automation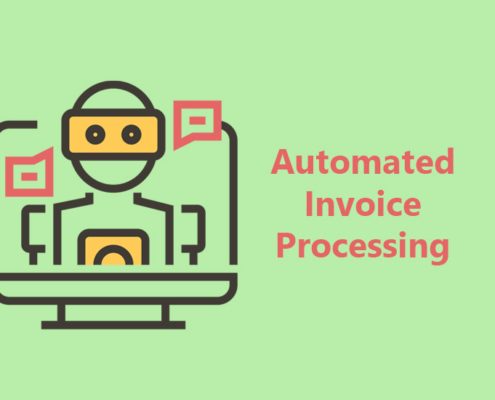 https://onvision.ai/wp-content/uploads/2022/01/automated-invoice-processing.jpg
550
1200
aseali
https://onvision.ai/wp-content/uploads/2022/05/AI-Red-A-1-e1652725925515-300x80.png
aseali
2022-01-27 13:30:14
2022-01-27 14:01:40
How to Achieve Automated Invoice Processing?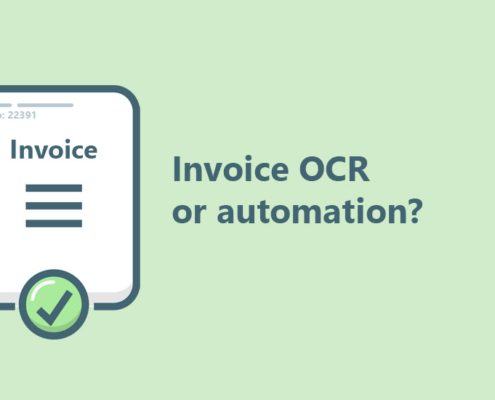 https://onvision.ai/wp-content/uploads/2022/01/invoice-ocr.jpg
550
1200
aseali
https://onvision.ai/wp-content/uploads/2022/05/AI-Red-A-1-e1652725925515-300x80.png
aseali
2022-01-19 13:20:44
2022-01-27 10:37:04
Invoice OCR or Invoice Automation?