Invoice Automation is ready for your AP team.
onVision invoice automation solution extracts data from any type of invoice layout with high accuracy rates. Each line item is converted into accurate and structured data by cognitive data capture. Save your AP team from manual work. Save time and money!
Invoice extraction is the function of data capture technologies, such as OCR and ICR. Our cloud based solution adds AI/ML capabilities to it and offers a full invoice automation framework. It is template-agnostic and involves connectors for most commonly used ERP systems.
Benefits of Invoice Automation
Invoice automation simplifies and speeds up invoice processing. When you have an automated invoice processing tool, accounts payable team can spend more time on strategic tasks, instead of struggling with data entry, PO matching, duplicate checking etc. It is also possible to reach and manage invoices from anywhere and any time.
Faster AP operations
Increased transparency & control
Cost reduction
No legal non compliance issues
Audit readiness
Fraud & duplication check
Better Spend Management with Automated Invoice Processing
It is not easy to have a clear and extensive view of your company spending, when it takes days to process an invoice. When you automate invoice processing, payment requests can be entered to the system much quicker and systematically. Thus, you can reach to a better cash flow planning and you will also have better supplier relations.
Invoice automation will also streamline the whole accounts payable workflow. This will help your teams to communicate and interact more efficiently.
Invoice Automation Features We Offer
Invoice Automation Definitions and FAQ
What is invoice automation?
Invoice processing is a process that starts with the transfer of invoices from vendors or suppliers to the accounting system and ends with payment approval and payment. Performing this task, which is carried out by the accounts payable team, not manually but by automation is called invoice automation.
What is OCR?
OCR (optical character recognition) is the electronic conversion of images of typed, handwritten or printed text into machine-encoded text, whether from a scanned document, a photo of a document. It is a data extraction method.
What is cognitive data capture?
Cognitive data capture, as the naming suggests, is a data capturing/extraction method which is based on neural networks to recognize patterns and relations within a document. This is, somehow imitating human mind by AI (artificial intelligence). Cognitive systems process documents without referring to a single layout or pre-defined and strict rules.
Why sould we automate invoice processing?
Streamlining the Process: Manual invoice processing is slow and prone to error. Automation streamlines invoice processing.
Reducing Costs: Decreased processing time and simplified workflow cuts unnecessary labor costs. Legal or commercial penalties will drastically decrease.
Remote Working: When you automate AP operations, remote work becomes possible.
Transparency & Audit Readiness: As human intervention is minimized; invoice automation improves transparency and system prevents errors in advance.
Better Vendor Management: Late payments or purchase planning clashes diminish.
Blog posts on invoice automation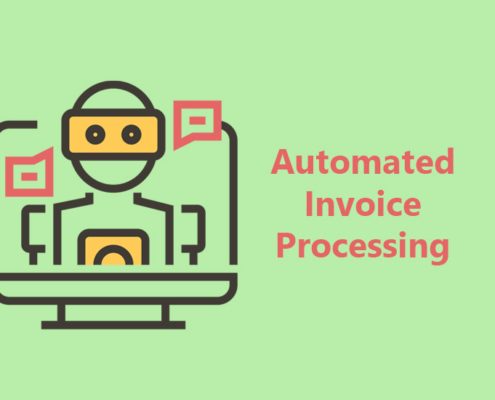 https://onvision.ai/wp-content/uploads/2022/01/automated-invoice-processing.jpg
550
1200
aseali
https://onvision.ai/wp-content/uploads/2022/05/AI-Red-A-1-e1652725925515-300x80.png
aseali
2022-01-27 13:30:14
2022-01-27 14:01:40
How to Achieve Automated Invoice Processing?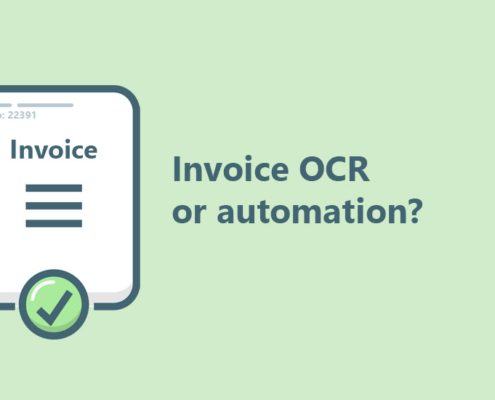 https://onvision.ai/wp-content/uploads/2022/01/invoice-ocr.jpg
550
1200
aseali
https://onvision.ai/wp-content/uploads/2022/05/AI-Red-A-1-e1652725925515-300x80.png
aseali
2022-01-19 13:20:44
2022-01-27 10:37:04
Invoice OCR or Invoice Automation?